Application Information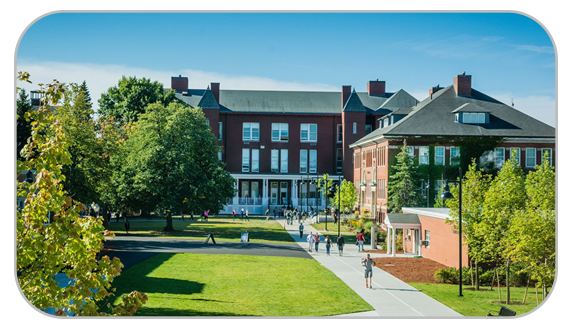 We are pleased that you have decided to apply to Fitchburg State University.

Please complete each section of the application and once you submit your application you will be able to pay your application fee & upload supporting documents.
Attention High School Seniors: When creating your application account, please do not use your high school email address.  Please use an email account that you will continuously be able to check after you graduate.


Which application should I choose?
Current Seniors in High School should choose the

Fall 2019 Undergraduate Day

Application.  
Please note: we are in the process of updating all of our applications at this time, so if you experience any sort of glitch, please let us know.

Please continue to the bottom of the page to create an account to start your application after you have reviewed "which application" you should choose!
Undergraduate Day
Incoming Freshmen or Transfer students looking for the traditional day school experience.  Click the link above to learn more about our Major offerings.
Undergraduate Evening
 & 100% Online
Incoming Freshmen or Transfer students looking to complete their Undergraduate degree online or in the evening.  We also offer a couple of evening Certificate programs as well as a 100% online Business Administration and Interdisciplinary Studies.  Please click the link above to learn more about our Continuing Education programs.
Graduate Studies & 100% Online
Students who already have a Bachelor's Degree and are looking to continue their education with a CAGS, Masters Degree or Certificate program.  Please click the link above to learn more about our on-campus Graduate Programs but also including our online Forensic Nursing & Master of Arts in History.
7 Week 100% Accelerated Online Programs
RN to BS in Nursing Students and students seeking an MBA or a Masters in Education in Curriculum and Teaching or Educational Leadership and Management offered in a 100% accelerated 7 week format.  
If you still aren't sure which program is right for you or which application you should choose, please contact us at any time. We are available via email or at 978-665-3144. We are here to help!

**Chrome is the recommended browser for our application. While other browsers will work, the application is optimized for the Chrome browser.**

Non-Discrimination Policy: The university does not discriminate on the basis of race, color, religion, age, physical or mental disability, sex, national origin or ancestry, marital status, sexual orientation, genetic information or veteran status.